Billing & Payment
Personalizing Cards
---
Mailing & Shipping
How does CardFool send my cards?
We send all cards through USPS First Class shipping.
Any card you mail directly to recipient is mailed with a first class stamp just like it was send from your mailbox!
Any cards you send to yourself are shipped in a rigid mailer with blank envelopes and shinkwrapped for their protection!
How long will it take for my cards to arrive?
According to the USPS First Class Shipping, most mailed cards arrive within 2-5 mailing days from when it's mailed. If you order your card before 2pm CST Monday through Friday, it will be printed and mailed/shipped the same day.
Click here to learn about first First Class Shipping from the United States Postal Service website.
You will recieve a confirmation email when we give your cards to the post office to be delivered.
**Notice** As a result of the ongoing COVID-19 emergency, certain packages may take longer than usual to arrive.
(All our cards are mailed from the red market below)
---
Ecards
How much do Ecards cost?
All Ecards are $1.99 to send via email.
I am having trouble with my Ecard order.
For assistance with Ecard orders please submit a ticket here or email our customer support at emily@cardfool.com
Where is my Ecard?
Sometimes Ecards will end up in the junk or spam or other inboxes.
I am having trouble redeeming my gift card.
For any assistance with redeeming gift cards please contact help@jifiti.com
---
Subscription
What is the Ecard Subscription?
We are no longer offering Ecard Subscriptions. Any active subscription will continue until renewal and will not automatically renew at the end of the subscription.
Account
I've forgotten my password. What can I do?
No problem! We'll send you a link to your account email that will allow you to change your password. Go here and enter your account email to have the reset email sent out immediately!
How do I check my Order Status?
Go here to your "Order History" page. You'll see the status of each card in your order in the white box on the right side of the page.
The status of Printed Cards are either "Ready" or "Shipped". If they are "Ready", then they have not been sent to the printer yet to be mailed. When the are "Shipped", it means that they have been printed and mailed. You will receive and email when your order has been printed and given to the post office for delivery. For estimated delivery times, see the USPS map above (here).
The status for Ecards are either "Ready" or "Shipped" as well. A "Shipped" Ecard means that we have successfully delivered your Ecard to the recipient Email address provided. You will receive and email alerting you when your Ecard was opened by it's recipient.
We're making your Cardfool Printout now!
Choose a photo to upload on your card


Your Computer

Facebook

Instagram

Take a Photo Now

Google Photos

Flickr

Cloud Storage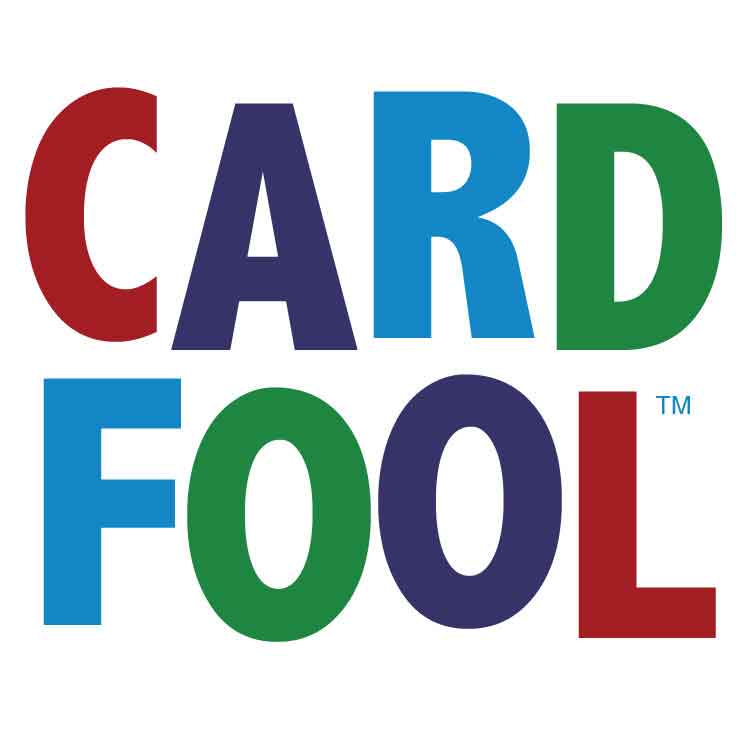 CardFool
No Previously Uploaded Photos
Click here to upload
your awesome photos
to make a one-of-a-kind card!
Or choose a photo source on the left!
Choose an upload source on the left
We're adding your photo to this card.
This could take a few seconds.
Please make sure your photo is either .jpg or .png format.
This appears to be a low resolution photo. It may not reproduce at a high quality on your printed card.
what is this?
Accept
or
Choose a New Photo
Here is something
Here is something else
Folded Cards

| | |
| --- | --- |
| 1 | $3.99 |
| 1 | $3.99 |
Introducing a Cardfool exclusive:
Cardfool Printout ™
Click here
to see a preview of the Ecard experience.
Quickly insert a pre-written message inside this card.
---
---
---
---
---
---
How many of this card do you want?
These cards will be sent directly to you for you to fill out and send on your own.
Each order will include blank envelopes for each card in your order!
The cost of shipping is dependent on how many cards are ordered.
Next ➡
How would you like to send this Ecard?
Import Contacts to build your Christmas List
Select which Mail server you would like to import from first:
Would you like to send this card to anyone else?
How do you want Cardfool to send your cards?
You've selected to send to yourself!
How many of this card do you want?
We'll send you all of your cards in one package and include all the envelopes!
Next
You've selected that you would like for us to send your cards to your recipients.
How many of this card do you want?
We'll send your personalized card to each recipient for you!
Begin Personalizing your Christmas Cards!
When would you like to send this card?
Next ➡